"A production driven by passion and authenticity to protect our french know-how and preserve local employment. That's our priorities."
A French production to preserve our know-how
With a heritage of more than 75 years, the Cléon manufacture is recognized for its technical know-how and its high standards in terms of the quality and harmless of raw materials. Making shoes in France is an integral part of our family history. But it is also and above all a commitment to support and perpetuate the French know-how which is tending to disappear.

The Cléon manufacture employs nearly 45 people in its workshop located in La Romagne (Maine-et-Loire). Men and women with confident and precise gestures craft our shoes that our style team designed in the offices next door.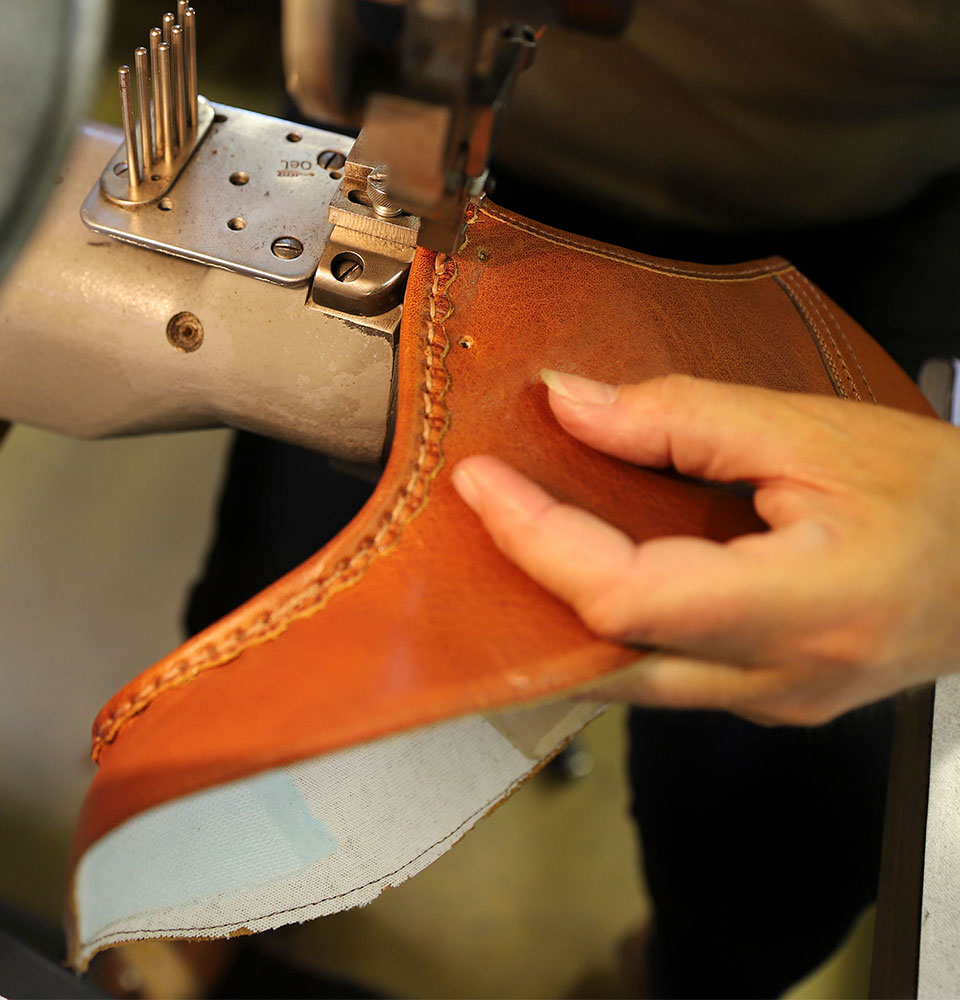 Our French manifesto
Shoes designed and crafted in France, in La Romagne, in the heart of one of the historic french footwear cradles.
Carefully selected raw materials: from European bovine leathers to laces woven 10km from our workshop, the harmlessness and proximity of our raw materials remain at the center of our concerns.
Local jobs and know-how valued and preserved to perpetuate our craftsmanship and our level of requirements.
A reduced ecological impact thanks to our proximity to our partners and our stronger commitment to design healthy and sustainable french shoes.
Our Iconics
Discover our heritage models from the KLEMAN PRO range. Shoes originally designed to satisfy trades that demand elegance and quality and that we have reinterpreted in a more premium version for timeless raw style enthousiasts. Strong and authentic French shoes that have benefited the Cléon manufacture technical expertise.