Taking care of your KLEMAN shoes is the secret to making them last a long time!
Like a beauty gesture, cleaning your shoes requires a little attention and the right products. A quick glance at the procedure to follow.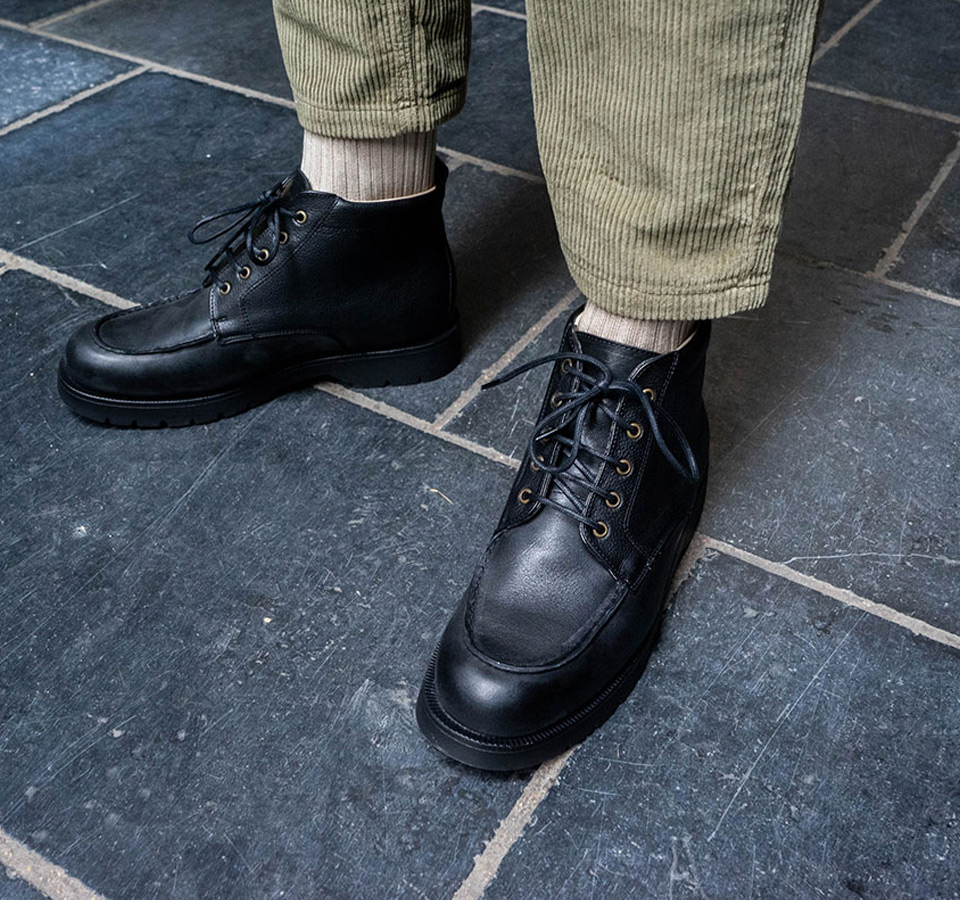 How to care for full grain leather shoes?
A living material par excellence, leather is a fragile material that requires special and regular maintenance to preserve its shine. Clean your leather shoes regularly with a soft brush and without pressing too hard to remove everyday dirt. Wax with a shoe polish the same color as the original leather or alternatively with a natural translucent shoe polish. If only part of the shoe is worn, we still recommend that you wax the whole thing for a more even result.

How to take care of suede shoes?
What is commonly referred to as suede is actually the reverse side of a leather skin split through its thickness to give it the appearance of velvet. Whether called suede, suede or suede, this material is no less fragile. The maintenance of this surface must be carried out with great care. Before any outing, waterproof your KLEMAN suede shoes with a waterproofer designed for leather to protect them from rain and possible stains. Clean your shoes regularly with a soft brush and without pressing too much to remove traces of everyday life such as dust. Above all, do not use shoe polish at the risk of irreversibly damaging the velvet appearance of your shoes.