"A thicker sole for a very actual off-road look."
A technical and ethical sole
We developed this new lug sole using the grip and durability characteristics that made our historic sole so successful. Anti-slip and anti-abrasion guarantee, the NEW EDITO Grip sole stands out by its part of recycled rubber (20%) and its profile wall which allows a robust and resistant side stitched.

As as french shoes brand committed to sustainable development, we carefully select the materials for the manufacture of our soles.
For the NEW EDITO Grip lug sole, we have been able to integrate 20% recycled rubber. In order to guarantee the durability of our shoes, we did not use more recycled material at the risk of altering the strength of our sole and causing the loss of its technical characteristics. A choice that allows us to offer you ethical and sustainable shoes.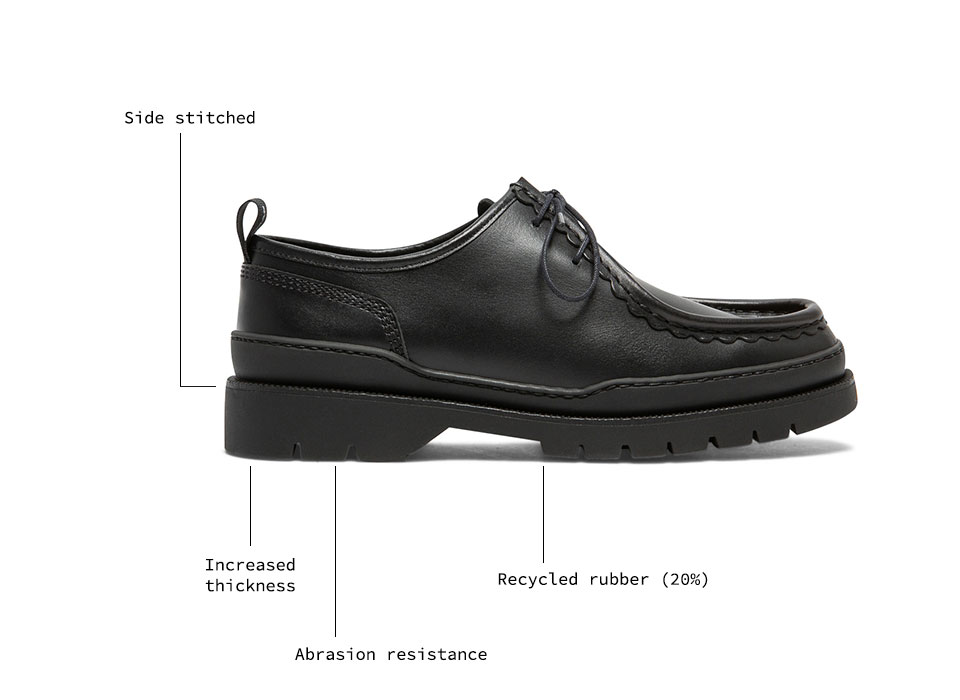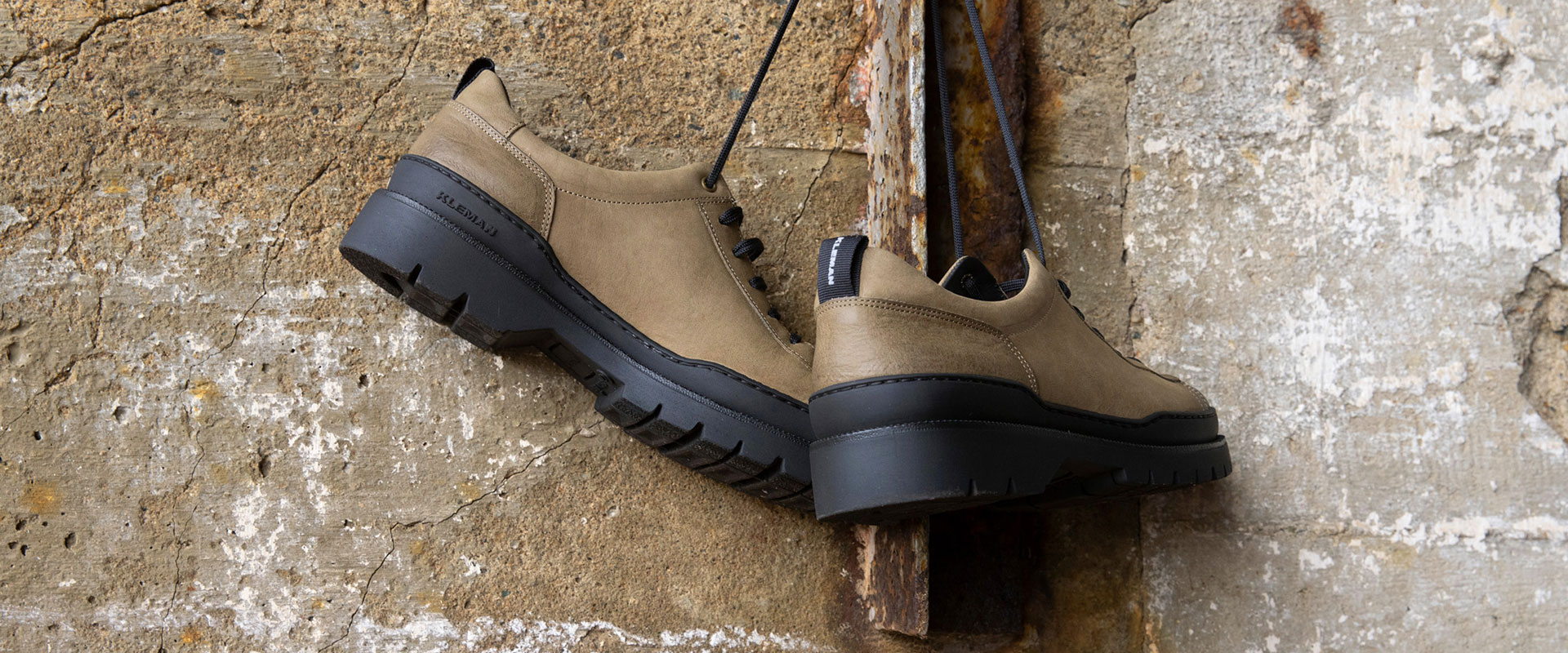 An outdoor look
The thickness of the NEW EDITO Grip sole has been increased to reinforce the off-road look of our shoes. As a result, this lug sole remains faithful to the DNA of our legacy models: a mix of technical properties of our original soles and a very actual look.

Derbies, boots, high shoes: the NEW EDITO Grip sole looks good on every type of shoes.