agnès b. the timeless French brand
The story of agnès b. began in 1973 when the designer, Agnès Troublé, registered her brand. Her first store opened in 1975, in the Halles in Paris. From the start, agnès b. develops a subtle, chic and casual french style. Its workwear appeal presented in its collection for decades revoices the unisex, raw and authentic style of the workwear heritage spread by KLEMAN. Strong advocate of French know-how, agnès b. pays particular attention to its manufacturing processes and its impact on the planet just as KLEMAN does as a French shoes manufacturer. From these common values ​​were born these two exclusive models.
"A French collaboration for two exclusive models designed by agnès b. herself and crafted in France by KLEMAN."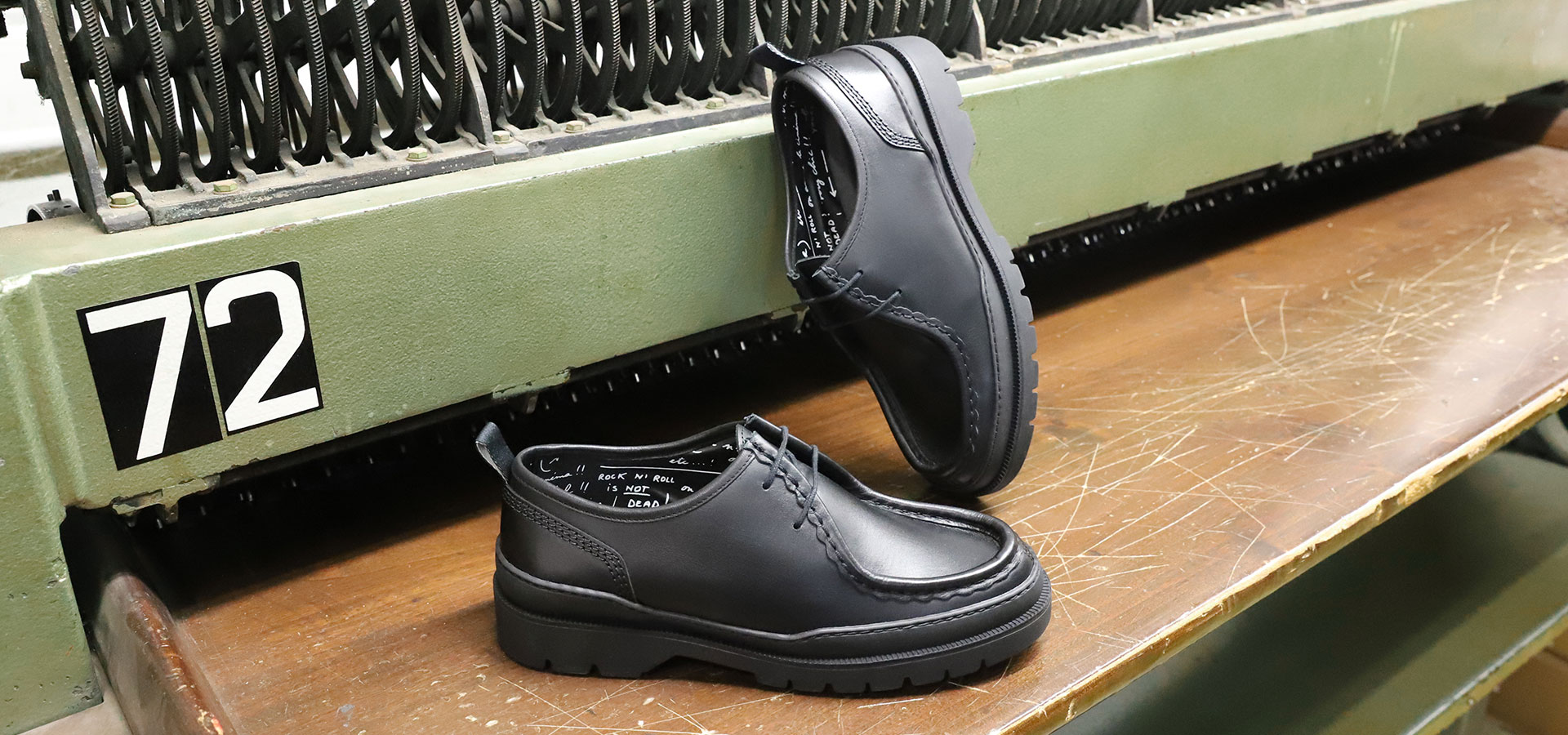 KLEMAN x agnès b. exclusive models
"agnès b. has chosen to revisit two classic KLEMAN models with her own personnality. Both models have her own hand-written designs and a heel-loop with the b. logo."
Restyled models
The agnès b. touch
Committed to artistic creation, it is quite naturally that agnès b. has chosen to revisit with its own personality, two iconic KLEMAN models: the MAJOR AB, black leather derbies, and the OXAL AB, brown boots. The lining has been completely restyled by her own hand-written designs and a heel-loop with the b. logo has been added to the back.
KLEMAN: the French know-how
Available from 36 to 45, these shoes were made in France in our workshop located in Anjou. Made from vegetable tanned leather and a part of recycled rubber, these models sign a collaboration between two French brands committed to the environment and sustainable fashion...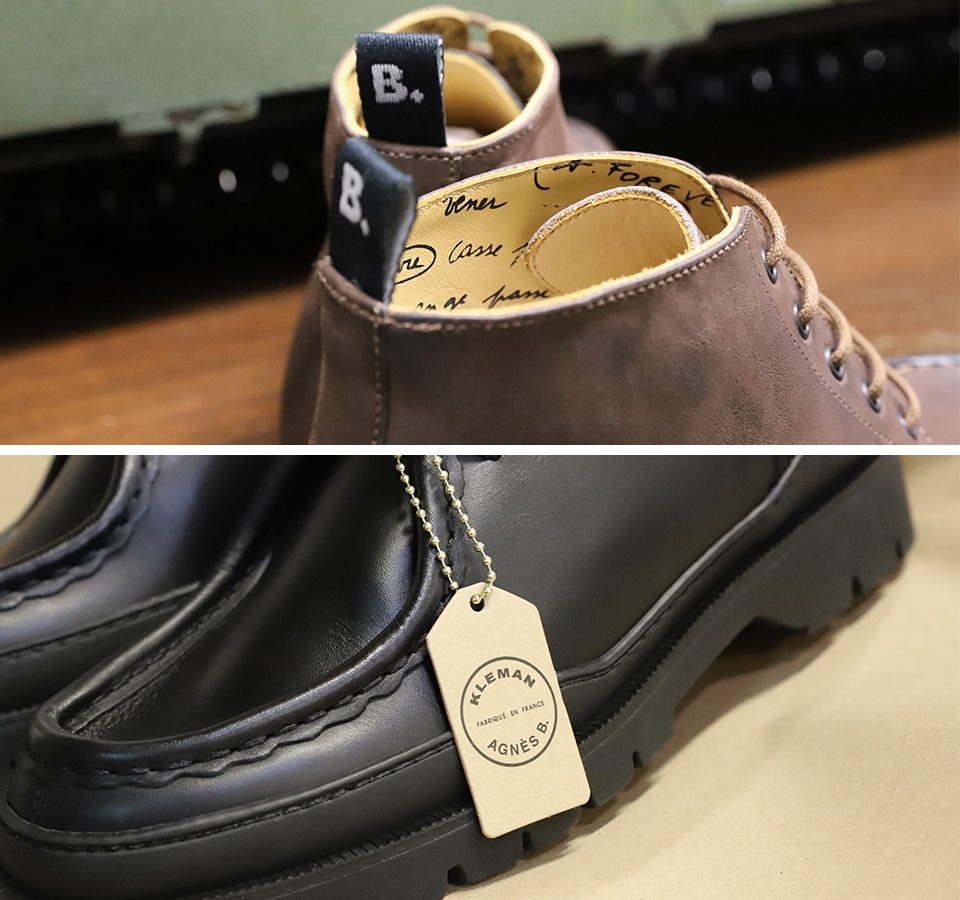 agnès b. x JonOne
A third model is offered exclusively on the agnès b. website: the OXAL boots customized by the American graffiti artist, JonOne, a long-time friend of agnès b. Only 99 copies for this unique and exceptional model graffiti with golden felt.